London, the venerable capital of England, stands celebrated for its opulent cultural heritage. Each year, an enchanting journey awaits as numerous visitors are attracted to its entrance by the charm of its top-notch museums and galleries. However, amidst the excitement of viewing the Rosetta Stone or marvelling at the works of Van Gogh, one must also navigate the challenges of large crowds, steep entry fees, and navigating the city's vast expanse.
This is where careful planning, insider tips, and perhaps even a plush ride with a Chauffeur Service in London can transform your experience from overwhelming to utterly delightful.
While most travellers might envisage the convenience of a chauffeur service as an unnecessary luxury, in a bustling city like London, it's a secret weapon for those wanting to maximise their time and enjoy a bit of comfort. Embrace the journey as much as the destination. With practical insights and tricks, discover a seamless, enriching cultural adventure in London. Whether you're a seasoned traveller or a first-time visitor, these insights will ensure your next London museum and gallery visit is both memorable and efficient.
Also Read Now: Silverspoon London A Luxury Lifestyle And Travel Blog
Free Entry to National Museums and Galleries
Contrary to popular belief, many of London's top museums and galleries offer free entry. Institutions like The British Museum, The National Gallery, and The Tate Modern don't charge an admission fee for their permanent collections. This lets you see renowned artefacts and artworks from around the globe at no cost.
However, while the main collections are free, special exhibitions usually have a fee. It's always a good idea to check online for any ticketed events or exhibits you're keen on, and perhaps book in advance to ensure you don't miss out.
Purchase a London Pass
For those planning to visit multiple attractions, purchasing a London Pass can be a great way to save money. Get this comprehensive digital pass to access 80+ attractions, tours, and museums, possibly saving more than buying separate tickets.
Moreover, with the London Pass, you get Fast Track Entry to several popular sights, saving you time by skipping the long queues. Plus, combined with the convenience of a Chauffeur Service in London, you can seamlessly hop from one attraction to the next.
Visit During Off-Peak Hours
London's top museums and galleries can get incredibly crowded, especially during weekends and school holidays. If possible, visit on weekdays and aim for early mornings or late afternoons. Not only will you experience shorter wait times, but the exhibits will be less crowded, allowing for a more intimate viewing experience.
If you're using a Chauffeur Service in London, you can plan your itinerary such that you arrive right when the crowds are thinning, ensuring you get the most out of your visit.
Use a Chauffeur Service in London for Efficient Transit
Using a Chauffeur Service in London is not just about luxury. Chauffeurs are well-acquainted with the city's layout, ensuring that you reach your destinations swiftly, avoiding common traffic snarls.
Though it might seem pricey initially, when you factor in the time saved, the convenience, and the added knowledge a local chauffeur brings, it becomes an economical option, especially for groups or families.
Opt for Late Night Viewings
Several museums and galleries in London, like the Tate Modern or the Science Museum, host late-night viewings. It's not just about extended hours; these nights often come with workshops, talks, and performances, adding a unique touch to your experience.
Late night means fewer school trips and smaller crowds, allowing a more intimate experience. Plus, the aesthetic of exhibits under night lighting is incomparable.
Bundle Tickets
Several attractions offer combined tickets, where you get a discounted rate if you visit more than one affiliated site. For instance, the Royal Museums Greenwich offers a combo ticket for the Royal Observatory and the Cutty Sark.
Apart from saving money, these combined tickets can streamline your tour plan, ensuring you get to experience themes or histories in continuity.
Enjoy Special Offers and Seasonal Discounts
Many museums roll out special offers during certain seasons or in conjunction with events. Sign up for newsletters or follow your favourite museums on social media to stay updated.
If you're a frequent London visitor or planning an extended stay, consider memberships. They often come with free entries, guest passes, discounts, and more.
Book in Advance Online
Most museums and galleries offer the option of online booking. This not only guarantees entry, especially during peak times but also often means skipping the long ticket queues.
Sometimes, booking online can also fetch you a slight discount. Some sites offer reduced prices for online bookings or early bird specials.
Pack Smart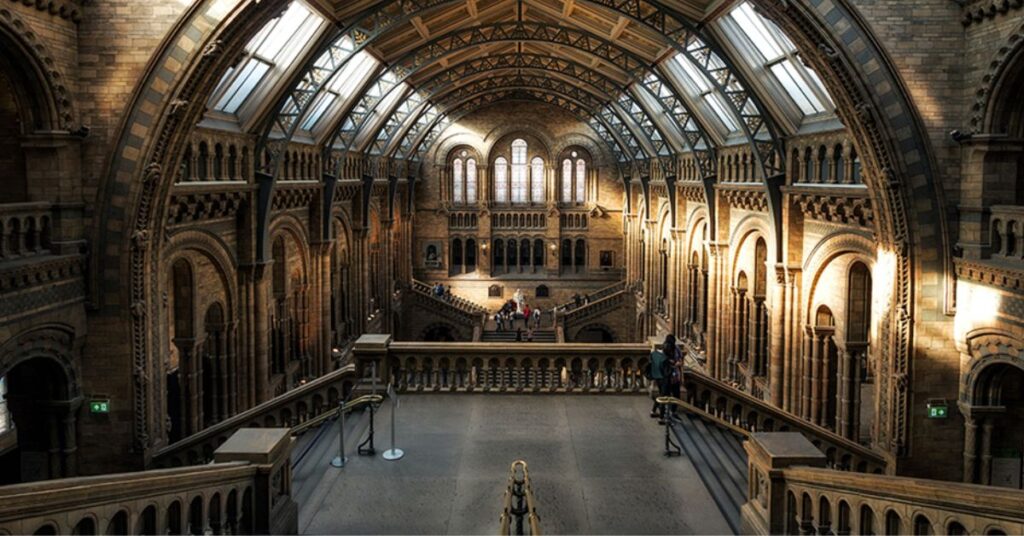 Carry essentials like a water bottle, some snacks, and a portable charger. Some museums have strict bag policies, so a small backpack is ideal. This ensures you can spend extended hours without any hassles.
Avoid bulky items or unnecessary gadgets. Remember, many museums offer audio guides, so there's no need to carry your own.
Engage with Interactive and Guided Tours
While self-guided tours are great, engaging with an expert can offer deeper insights. Many museums offer guided tours, often included with your ticket.
London's museums are increasingly interactive. Engage with these, especially if you're travelling with kids. They're not only informative but also immensely fun.
London's museums and galleries are a world in themselves. With a bit of planning, the right choices, and perhaps a Chauffeur Service in London to guide you efficiently, your cultural exploration can be both enriching and economical. Here's to art, history, and smart travel!