Have you ever thought of landing in a new place without any prior idea about cuisines, hotels, and site-seeing areas around your destination? The growing technology and comprehensive social connectivity have not enabled the facility to view any place by sitting at the farthest corner. This article explores the things to do in Omaha, situated along the western coast of the Missouri River in the United States.
Omaha is a beautiful city in Nebraska, having a family pack of fun activities. Omaha has something for tourists having varied interests. There are a plethora of things to do in Omaha that fascinate its travelers.
Omaha has a rich heritage and a variant art scene that attracts history and art lover, the varied appetizing cuisine attracts the foodies and the natural beauty of this vibrant city captivate the senses of nature enthusiast and those having a love for adventurous sports.
Embracing History and Art
If you are fond of historical places and collecting antiques, the following will make you amazed.
Joslyn Art Museum
The extensive collection of artistic expressions by European and American artists showcases the art culture of Omaha for decades. There is also a Sculpture garden in the arena outside Museum that offer enchanting outdoor experiences.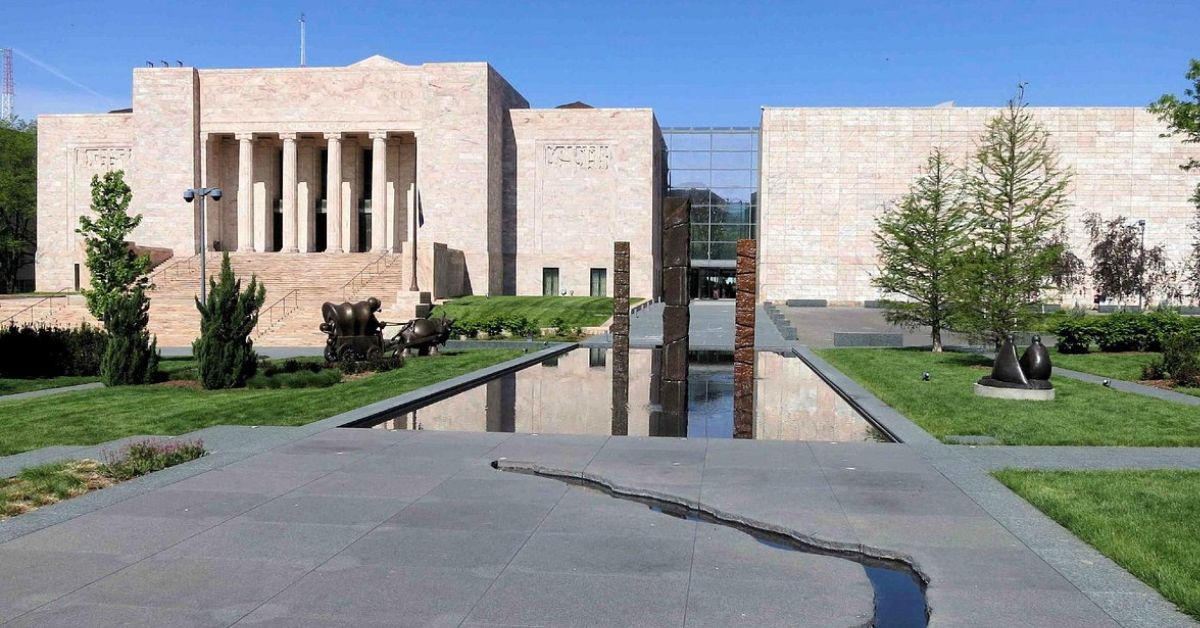 Durham Museum
This magnificent museum presents the vibrant journey of Omaha city development from rail road roots to modern-day development. This museum also presents the rare coins and documents included in Byron Reed Collection.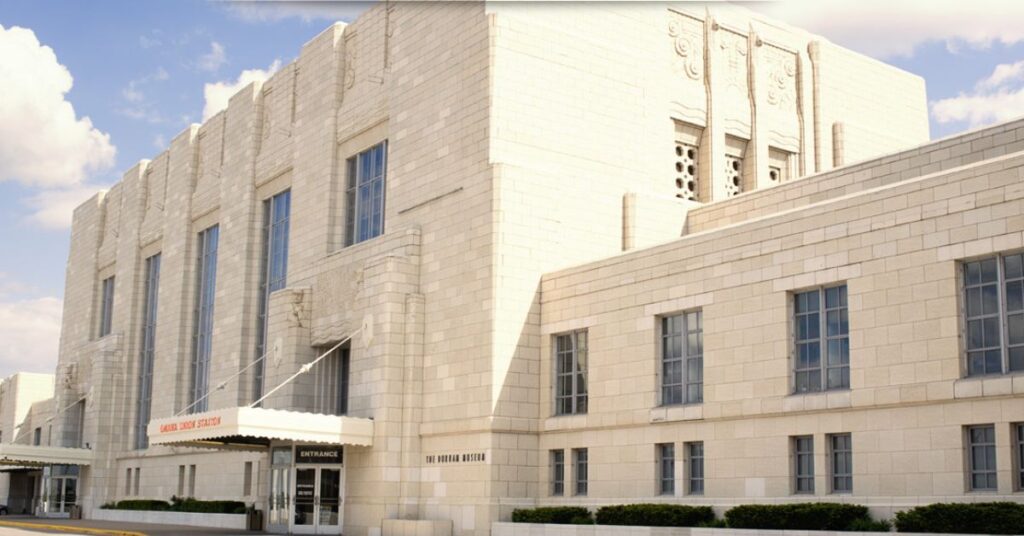 Old Market
If you want to get something antique related to Omaha, Shopping in the old market is one of the best things you can do.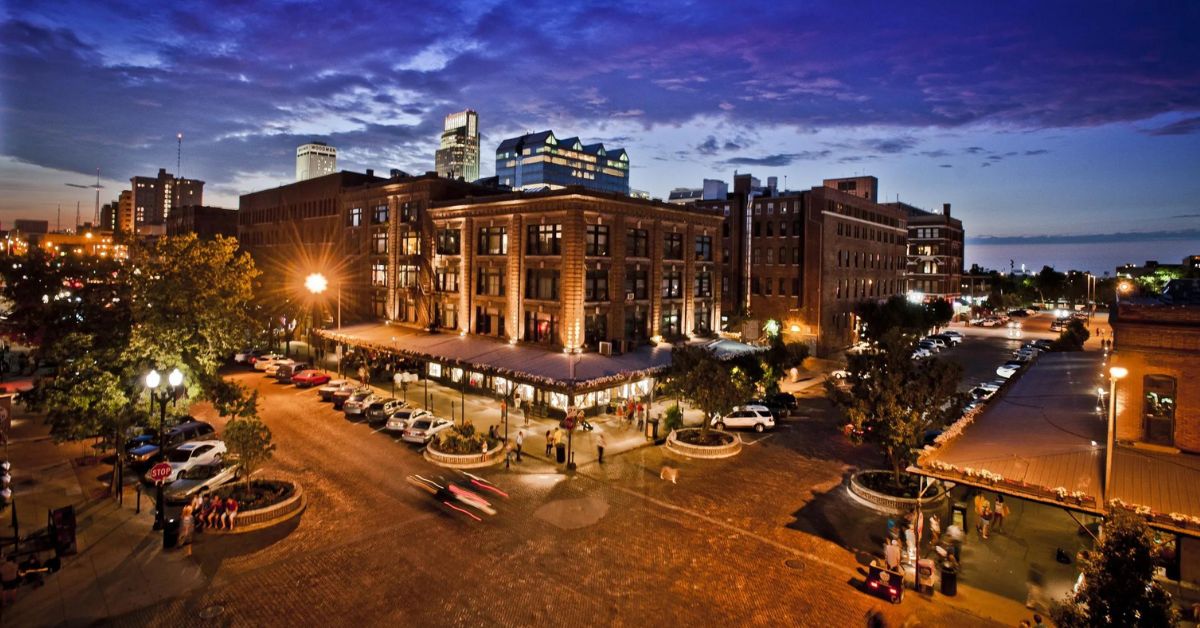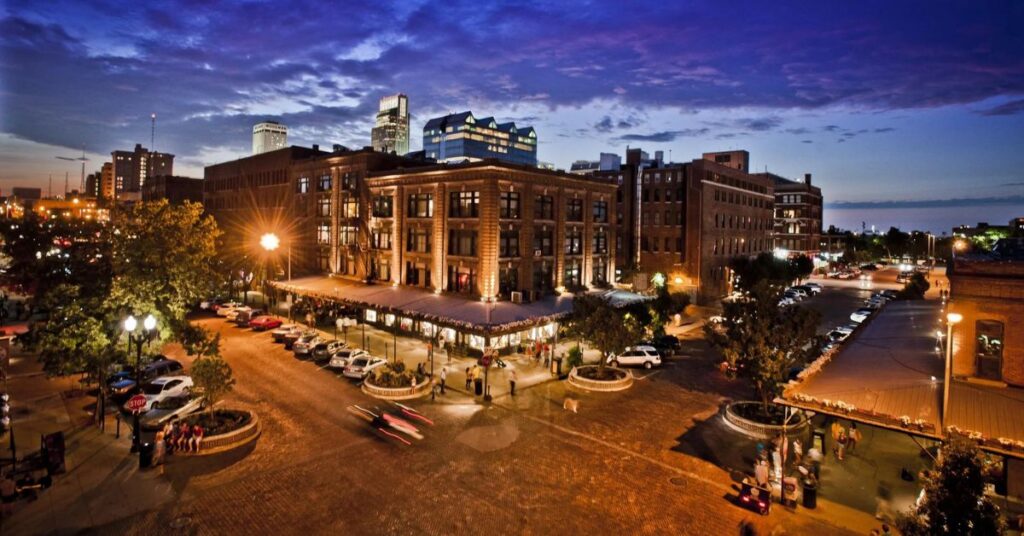 The antiques and candies of this market are pretty famous. To those who want to experience the 1880s Omaha, wandering in the infamous Neighbourhood of Old Market is one of the things to do in Omaha alongside enjoying the local cuisine at restaurants.
Saint Cecilia's Cathedral Church
One of the 10 largest Churches in the U.S., is known for its architectural designs preserved since 1905 and presents several significant artefacts in the Roman Catholic faith in Omaha.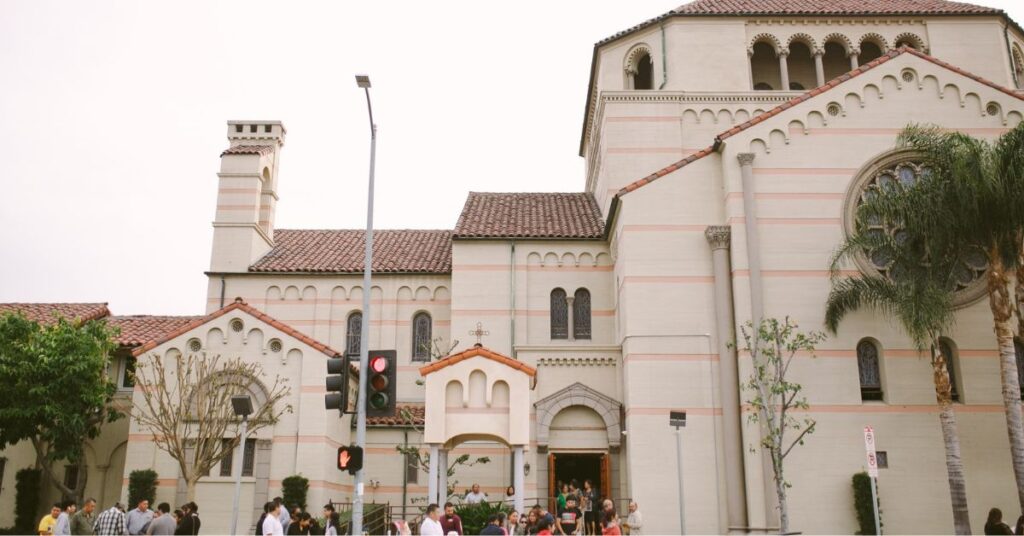 Hot Shops at the Art Centre
This is situated at about 92000 square foot art centre where you can explore and see various artworks such as bronze casting, Pottery, and glass bowling by local artists.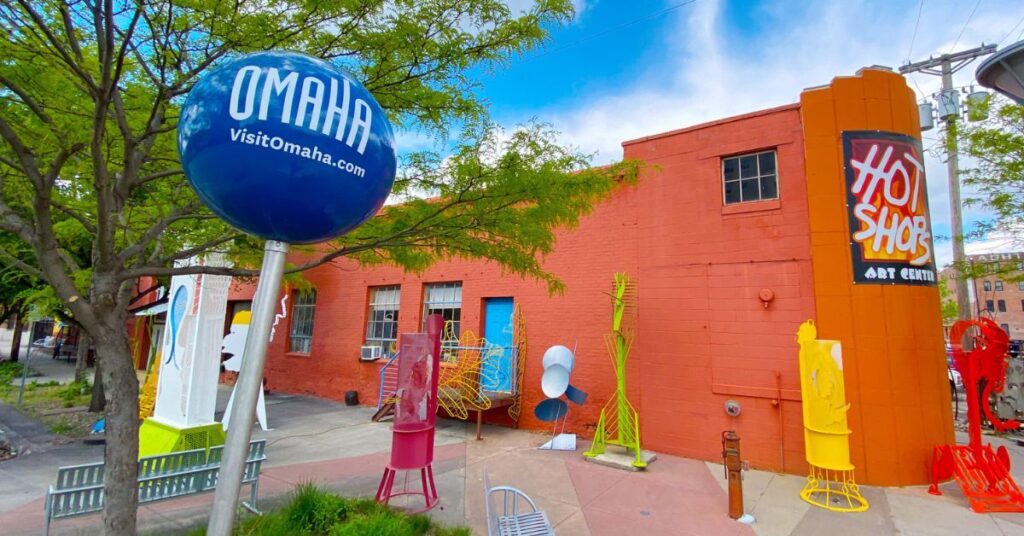 Ball of Stamps
A ball 32 inches in diameter that weighs nearly 600 pounds mage of over four million stamps will surely catch your heart even if you are not a stamp collector. This giant ball is placed in front of a framed sunburst mural.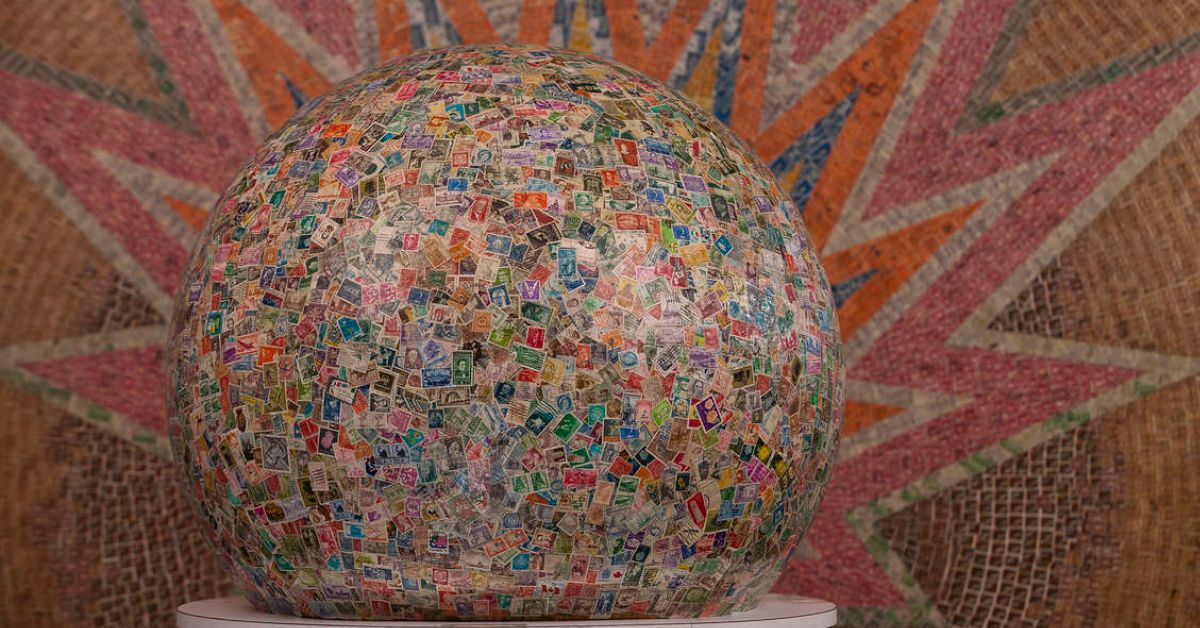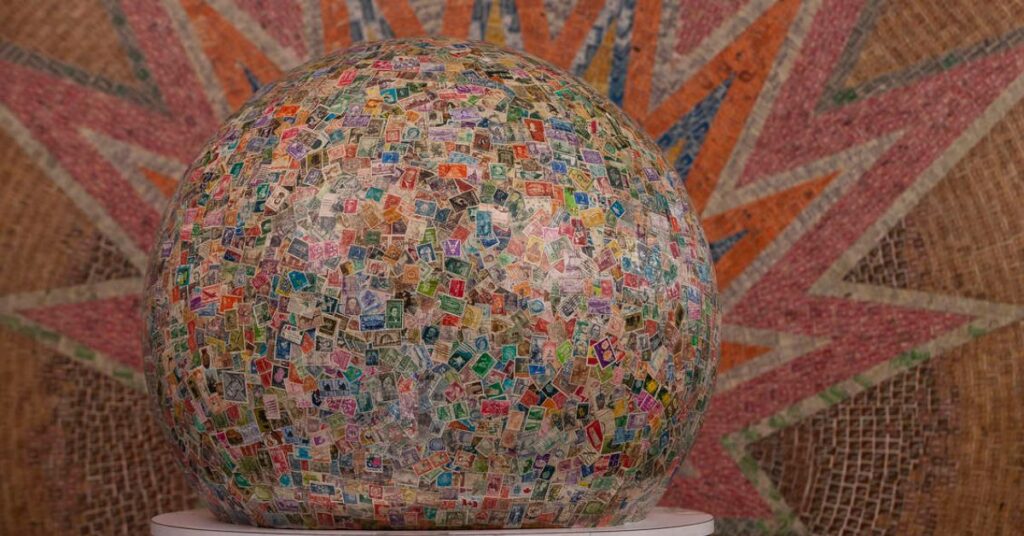 Experiencing the Astonishing Beauty of Nature
Being situated alongside the river, Omaha has beautiful scenic viewpoints and provides an arena of adventure to people who are searching for a thrill in nature.
Fontenelle Forest
Being just a few minutes away from Omaha, the lush green forest opens the hiking trails and mile-long walks through woodlands to eyewitness the diverse wildlife.
Also Read: Best Time To Visit Polo Forest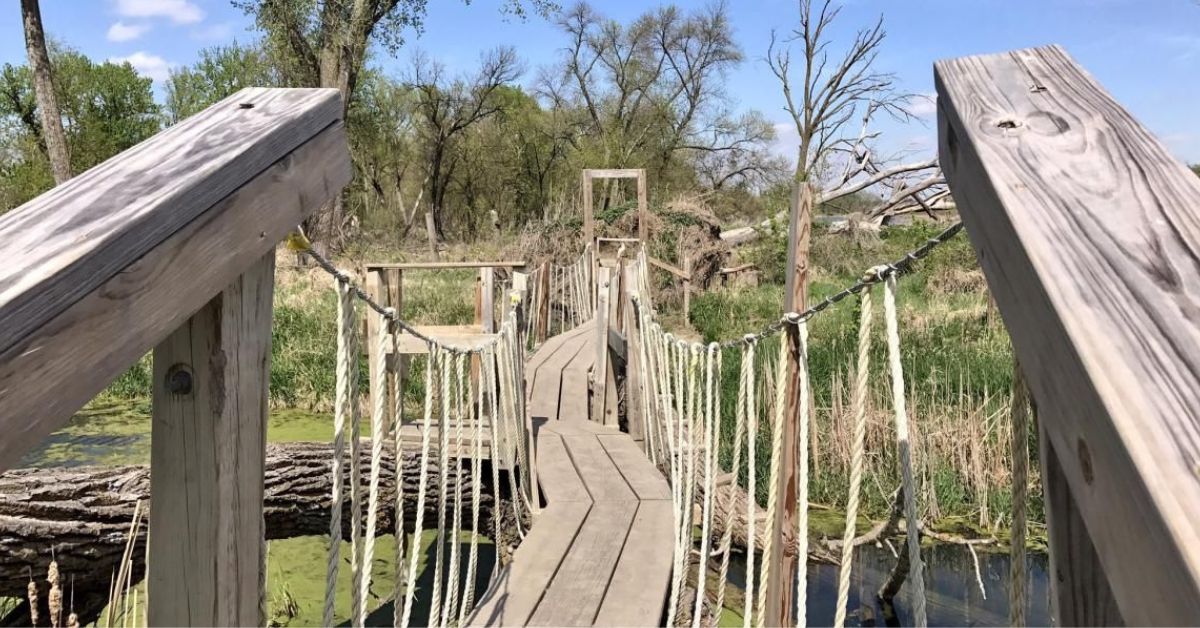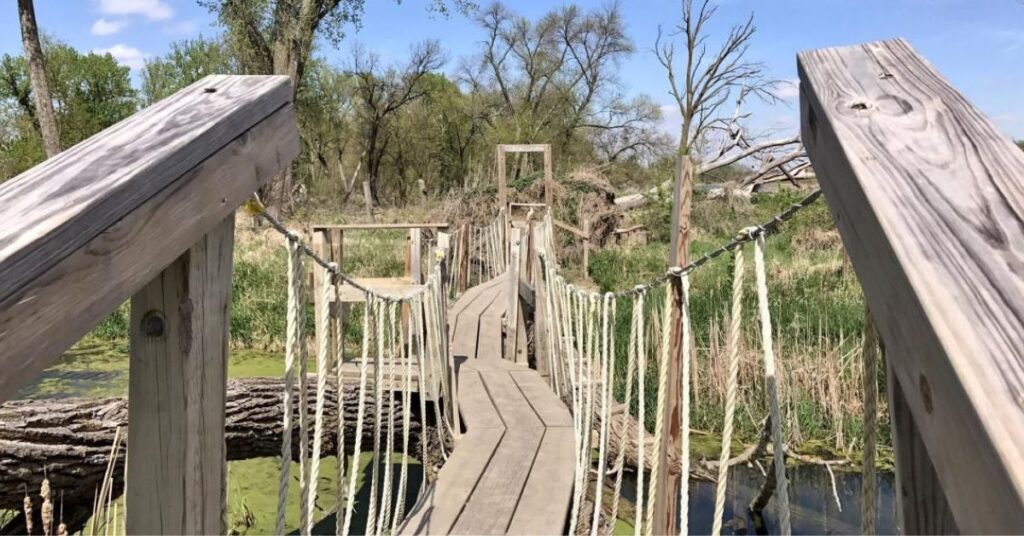 Standing Beer Lake
If you are an aqua lover, this is a must to do things in Omaha for you. From boat excursions to fishing recreation, this place also offers a 3.3 miles hike and bicycling to enjoy the nature close to you.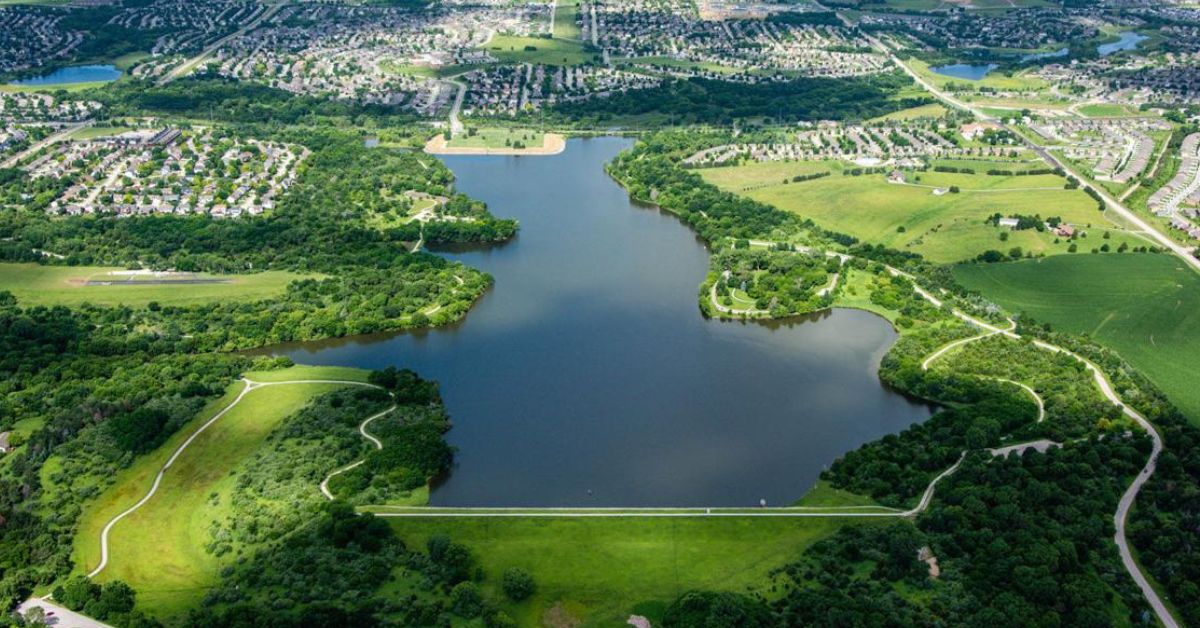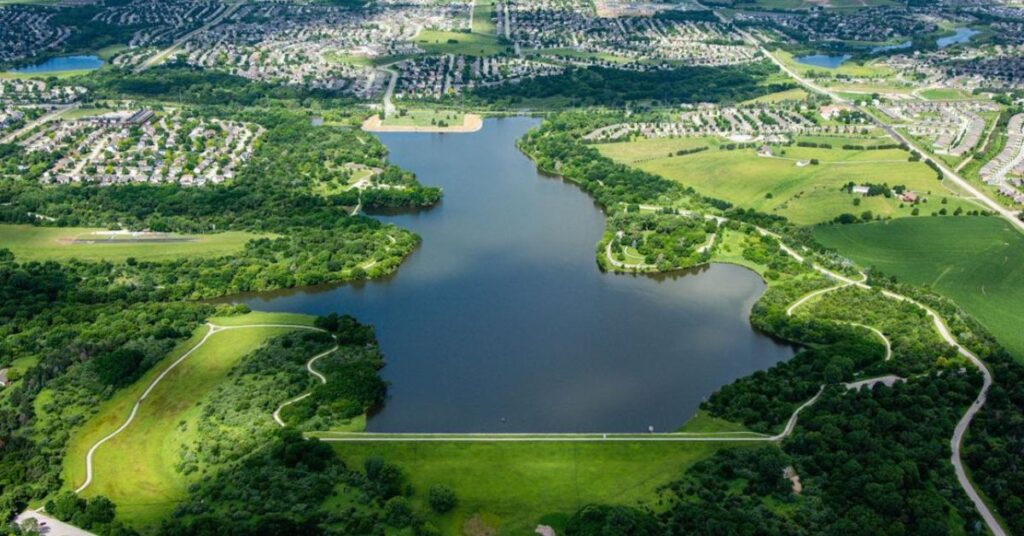 Lauritzen Garden
A 100-acre garden presenting the finest form of nature featuring a bird sanctuary and focusing on themes such as Nebraskan Prairies. For an easy view, the garden provides a one-hour tram tour through the main attractions.
Heartland of America Park
Having the scenic beauty of the lake, historical monuments, and gondola rides, this park presents a serene setup in the colorful night lights. Spread into the 13-hectare area, the park provides visitors with stunning vistas of the Missouri River.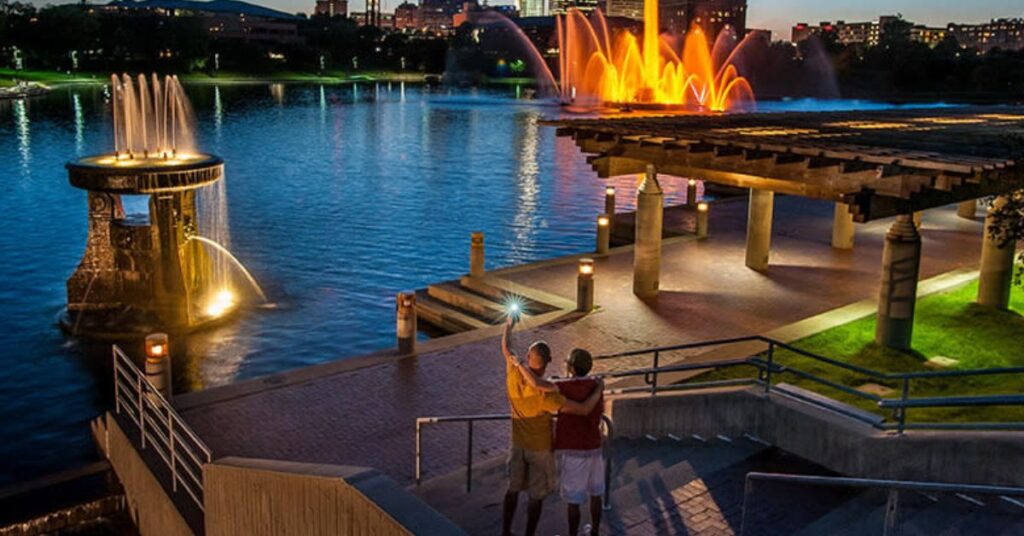 Fun with family
This vibrant place offers ample things to do in Omaha if you are traveling with family. From shopping to enjoying nature, Omaha has options for every age group of visitors.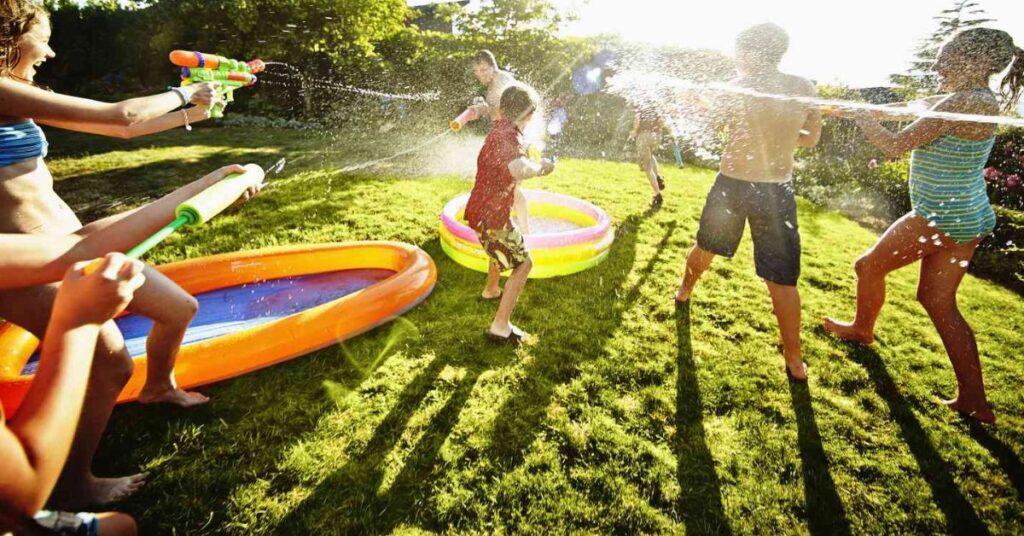 Gene Leahy Mall
Locally known as Central Park is a one-stop venue for picnics, shopping, and enjoying the delicacies. The busting light of night adds to the beauty of the park. A nine–acre area presents spaces for playing sports, walking around, and enjoying the foods from local stalls.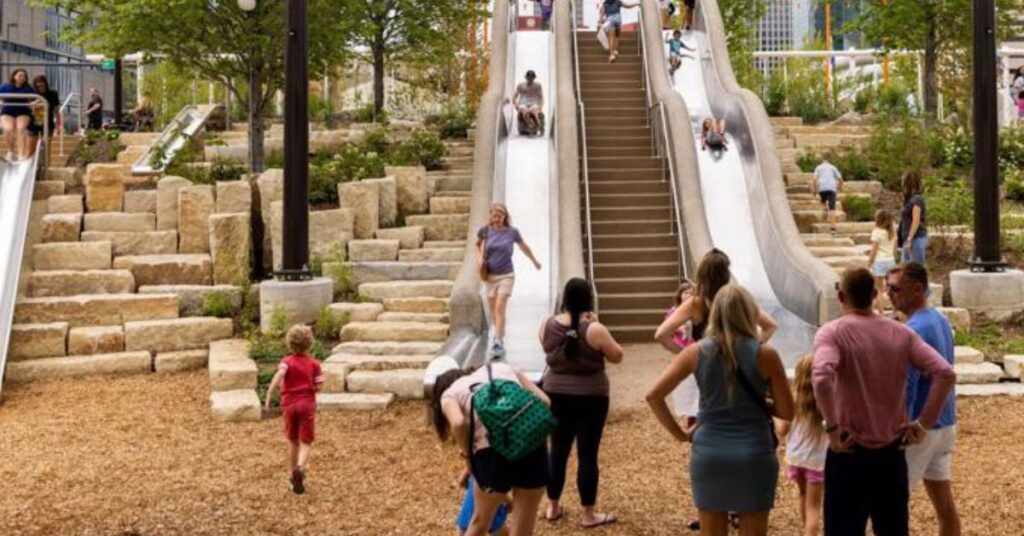 Henry Doorly Zoo and Aquarium
The eye-catching venue in the middle east of Omaha is one of the 5 best zoos in the world. Having a span of about 53 hectares, this Zoo provides its visitors with a plethora of things to do such as experiencing underwater life in a glassed dome-shaped aquarium that harbors a wide range of animals from across the earth, and recreation activities for children with dining options. The zoo has the largest indoor desert in the world as well as the largest indoor rainforest in North America.
Fun-Plex Waterpark and Rides
The largest amusement park of Nebraska located at Ralston, Neighbour of Omaha. This place has a plethora of things that one can do. From experiencing the various rides available for various age groups, this place holds a lot of thrilling rides for visitors who love adventures.
Omaha Children's Museum
A great place for inquisitive learners suitable to kids of all ages. The place offers various hands-on exhibits and is one of the most recommended places in search of top things to do in Omaha with kids.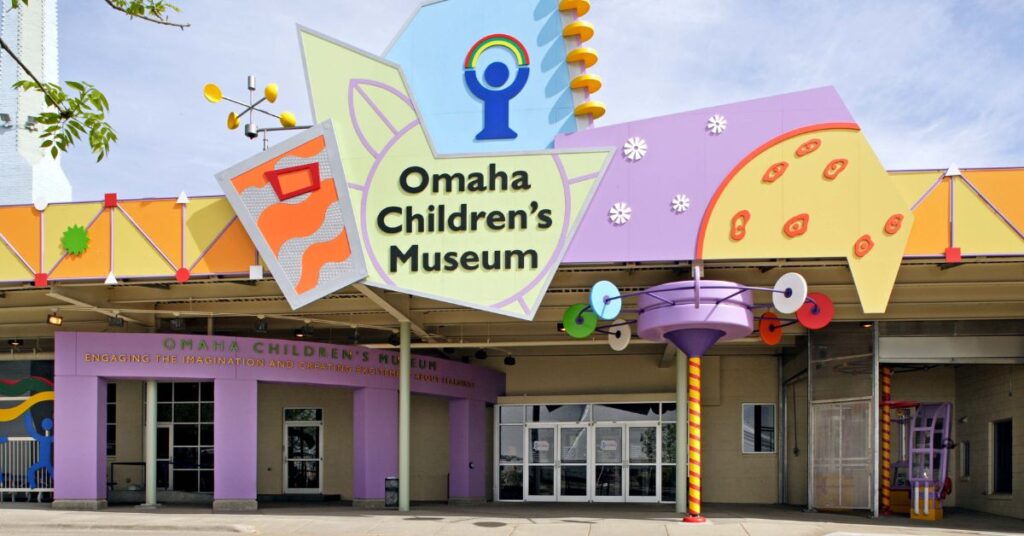 Tastes of Omaha
Omaha at Nebraska offers varied culinary delights to food lovers, doesn't matter you are vegetarian or non-vegetarian.
Blue Sushi Sake Grill
Famous for their innovative and creative sushi for purists. The ambient surrounding and fresh and detectable flavours will make your taste buds fall in love with the delicacies.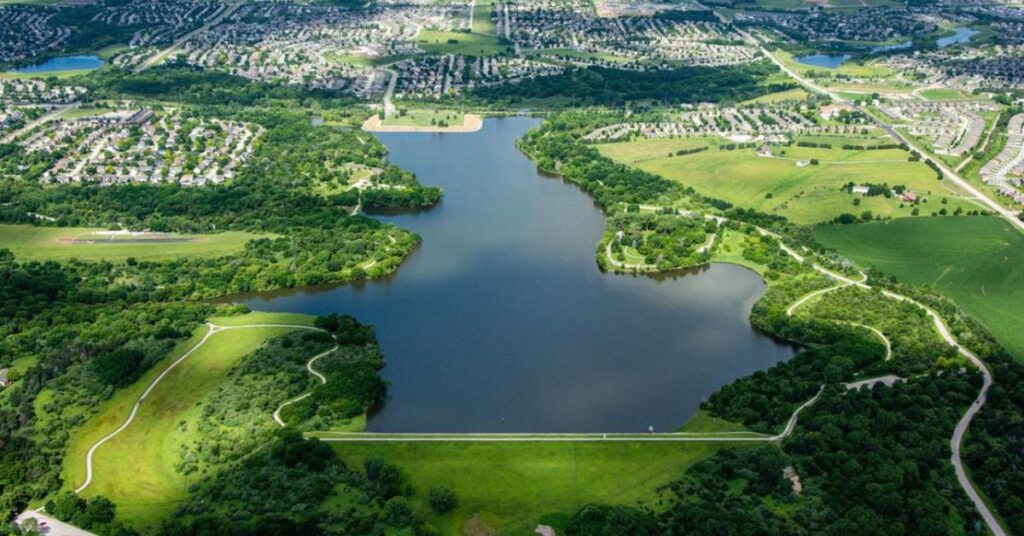 Farmer's Market
The local flavours and best taste at local vendors. Saturday's farmer's market showcases fresh produce and detectable treats for vegetarians too. Homemade pastries are one of the finest offerings.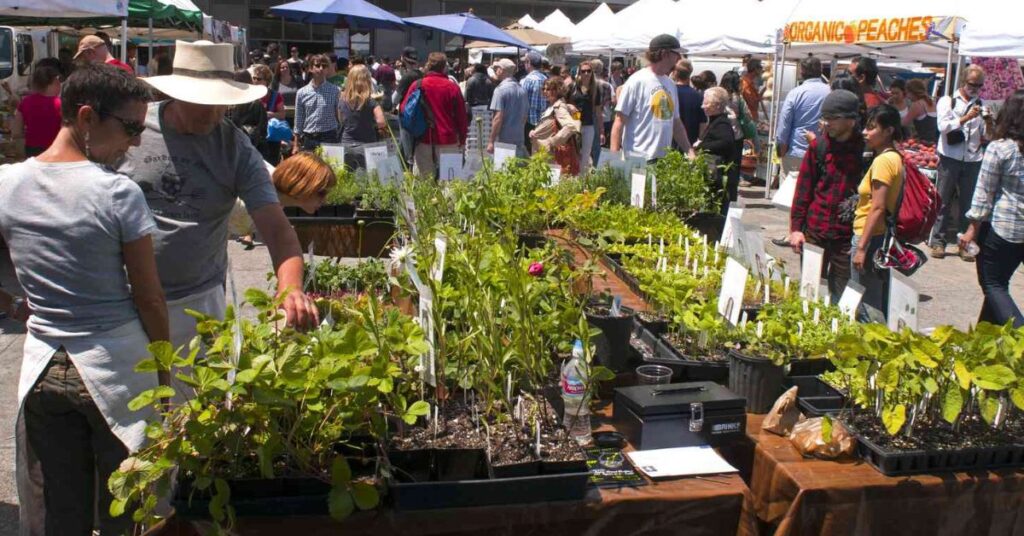 Upstream Brewing Company
Located in the ambient set–up, this place offers local food and beverages. The craft beers of this brewery are an unforgettable offering.
Savour Omaha's Steakhouses
Being the birthplace of the Reuben sandwich and hub of prime beef, Omaha offers numerous dining alternatives to satisfy the meat lover's cravings with mouth-watering menus.
Conclusion
Every place has its uniqueness in the form of its historical buildings, art and culture, natural scenery, and the tastes that it offers. Omaha is located on the side of the Missouri River and is rich in aquatic life too. Omaha's beauty can be witnessed in nature's tranquillity, the engraved interiors of its historical buildings, and mouth-watering dishes at local stalls.
To antique collectors, the old market is a good option, to those embracing nature, Fontenelle Park will attract you, and for those with a taste of art, the Durham and Joslyn Art Museum will surely captivate your eyes. For first-time visitors, there are many things to do in Omaha. The rich historical heritage and vibrant nature of Omaha will make your visit an unforgettable journey with warm hospitality and diverse offerings.