Ever packed way too much stuff for a trip, only to realize you hardly used any of it? We've all been there, feeling like we're carrying our entire closet with us.
But imagine traveling with just the perfect amount of stuff, where you don't feel like you missed out on anything. Sounds pretty fantastic, doesn't it?
But is it really possible? Yes, it indeed is. For this, all you need to do is create a capsule wardrobe for your trip.
So read the article below to know how to turn this thought into reality and create a minimalist travel wardrobe. Let's get started!
Selecting Versatile Basics
These clothing items can be mixed and matched effortlessly to create a variety of outfits with just a few pieces. Wondering which ones they are? Well, here are a few of them:
Basic Tees: They are a great addition to any travel closet as they can make even a simple ensemble stand out. You can consider going for neutral colors like black, white, gray, or navy. These hues are easy to mix and match and ensure that you never run out of outfit combinations.
Dress: During your travel, you might stumble upon a local event that demands elegance. In moments like these, having a selection of Party dresses ensures you're ready to rock. With options like fringe dresses and sequins, you can select the one that suits your style.
Cargo Pants: These pants are designed with multiple pockets, making them a practical choice for adventure seekers. They can be used for storing small essentials like your phone, wallet, or map, reducing the need for a bulky bag. Moreover, they are made of moisture-wicking fabrics that make them suitable for all climates.
Layering for Practicality
Layering is the key to adapting to different climates and situations while traveling. No matter where you're headed, it's essential to be prepared for varying weather conditions. So, here are a few essentials that you must consider:
Jackets: Depending upon the climate and temperature, you would require outerwear that provides you with the much-needed warmth. For this, you can consider choosing Fashionable Jackets that serve their purpose. Consider going for a lightweight one for breezy destinations and a warmer, waterproof option for cooler climates.
Shrugs: These are an elegant solution to breezy evenings or adding a touch of flair to your outfit. They're compact and easy to carry, making them ideal for those unexpected weather changes or when you want to transition from day to night effortlessly.
Trench Coats: These timeless classics are lightweight, water-resistant, and effortlessly chic. They can keep you dry and stylish in unexpected rain showers. This makes them a perfect option for both urban explorations and countryside getaways.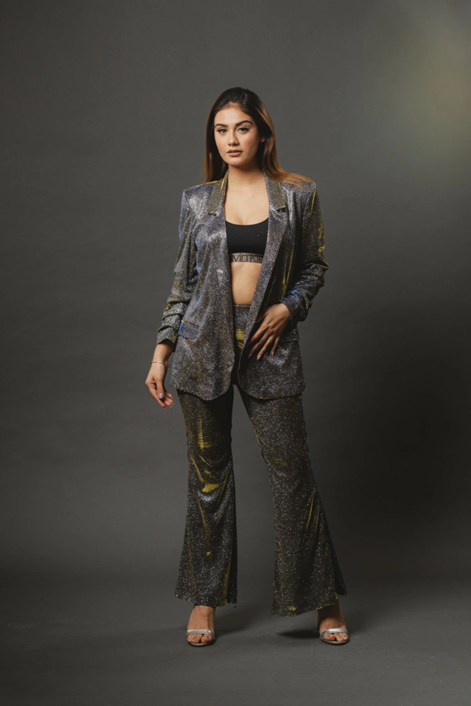 Choosing Appropriate Footwear
The right shoes can make or break your trip, so choose wisely. It's tempting to bring multiple pairs for every occasion, but that can quickly weigh you down. Instead, opt for shoes that can serve multiple purposes.
Packing Smart for Space and Weight
Now that you've carefully selected your must-have items, it's time to pack smart. The key to successful packing is to maximize space and minimize weight. Here are a few strategies you can consider:
Roll, Don't Fold: Rolling your clothes instead of folding them can save space and reduce wrinkles. It's a packing hack worth trying.
Packing Cubes: Invest in packing cubes to keep your clothes organized and prevent them from shifting during transit. They make unpacking a breeze.
Limit Shoes: Shoes can take up a lot of space and add weight to your luggage. So it is advised to stick to three pairs: one for walking, one for dressing up, and one for the beach or casual wear.
Wear Your Bulkiest Items: If you're traveling with bulky items like a heavy jacket or hiking boots, wear them on the plane to save space in your luggage.
Key Takeaways
A well-planned capsule wardrobe isn't just about packing light; it's about ensuring you feel confident, comfortable, and ready for any adventure. By following these tips, you can create unforgettable memories and enjoy your trip without the stress of an overstuffed suitcase.
So, go ahead, pack smart, and start your next journey with style and ease. Safe travels!