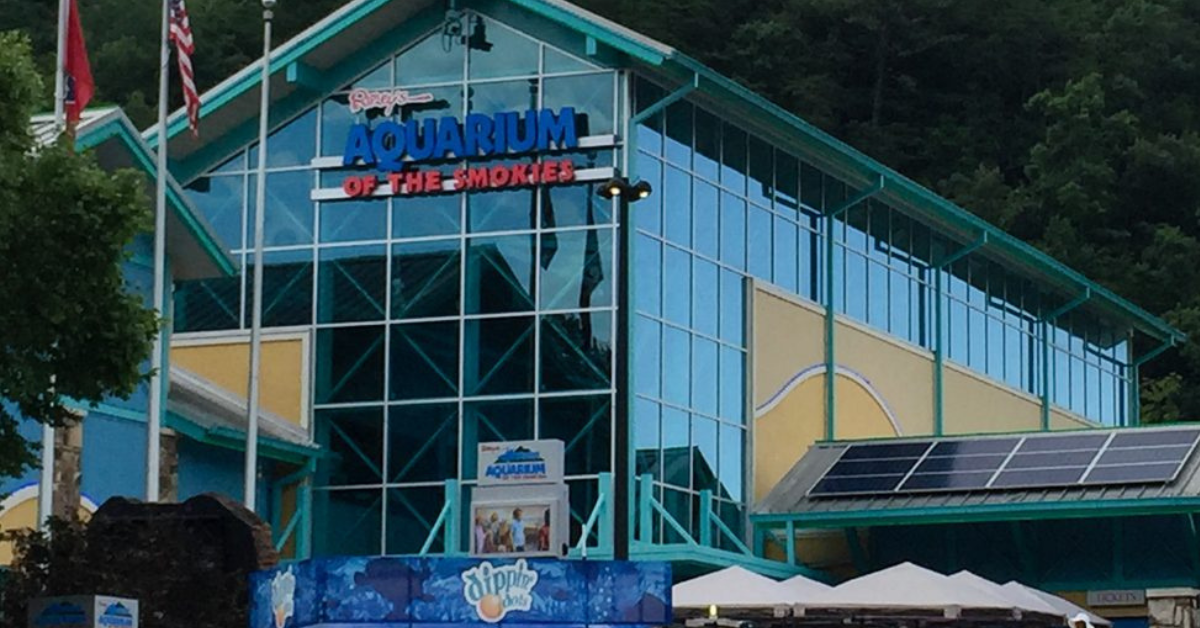 Nestled in the heart of the Smoky Mountains, Pigeon Forge is a bustling tourist destination known for its stunning landscapes, vibrant culture, and wide array of activities that cater to visitors of all ages and interests. From thrilling theme parks and live entertainment to historical sites and outdoor adventures, Pigeon Forge offers something for everyone. However, as with any mountainous region, the weather can be quite unpredictable, often taking a turn for rainy and cloudy, especially during certain times of the year.
Given this, it is essential for both locals and tourists alike to have a go-to list of indoor spots that offer shelter from the rain while still providing ample opportunities for enjoyment and exploration. Fortunately, Pigeon Forge boasts a plethora of indoor attractions that ensure your vacation doesn't have to be put on hold due to a little inclement weather. From fascinating museums and captivating performances to exciting indoor adventure activities and cozy spots for shopping and dining, there are plenty of options to keep you entertained and engaged, all while staying dry and comfortable.
The importance of having such a list cannot be overstated, as it allows you to make the most of your time in Pigeon Forge, regardless of the weather conditions. So, whether you find yourself caught in a sudden downpour or simply wish to escape the chill of a cloudy day, rest assured that there are plenty of indoor things to do in Pigeon Forge that will keep you and your family entertained and delighted, come rain or shine.
Pigeon Forge Snow
Pigeon Forge Snow is the ultimate destination for a snowy adventure, regardless of the season or weather outside! With their state-of-the-art snowmaking technology, they've created an indoor winter wonderland spread over 35,000 square feet, complete with natural, fresh powder that never melts away.
One of the major attractions at Pigeon Forge Snow is the snow tubing lanes. Boasting a total of 15 lanes, visitors can experience the thrill of sliding down the slopes, making it a perfect activity for everyone, from little ones to teenagers and even parents. The fun doesn't stop at tubing, though. Visitors can also immerse themselves in the joy of building snowmen and engaging in snowball fights in the designated snow-play area. It's like stepping into your very own snowy dreamland where the possibilities for fun and excitement are endless.
So, don't miss out on this incredible opportunity to experience real snow all year round! With 15 lanes for snow tubing, a fantastic snow-play area for building snowmen and having snowball fights, and even a second level for parents to watch their children tubing, Pigeon Forge Snow has something for everyone. Make sure to add it to your list of must-visit places in Pigeon Forge!
7D Dark Ride Adventure
Get ready for a mind-blowing experience at Pigeon Forge's very first 7D Dark Ride Adventure! This fantastic attraction is perfect for visitors of all ages looking for some thrilling fun and entertainment. As soon as you step into the 12-seat theater, you'll be immersed in an interactive world that combines cutting-edge technology with immersive storytelling.
Once you're settled into the full-motion seats, you'll be handed special glasses and a weapon to participate in an adrenaline-pumping shooting gallery. Prepare to fight off zombies and compete against other players for the highest score. The excitement doesn't stop there, though! You'll have the opportunity to embark on three different adventures, each featuring a breathtaking 3D movie complemented by lights, sound, and wind effects that will make you feel like you're right in the middle of the action.
Whether you're visiting with family, and friends, or even flying solo, the 7D Dark Ride Adventure has something for everyone. Don't miss out on this incredible opportunity to experience cutting-edge technology and immerse yourself in a world of excitement and adventure!
Arcade City The Island
As soon as you step foot in Arcade City at The Island, you know you're in for a treat! This indoor adventure hub is packed with fun and excitement, offering a diverse range of games that cater to everyone, whether you're flying solo or with a group of friends.
Gather your buddies and dive into the world of competitive gaming, challenging each other to see who comes out on top. If you're more of a lone wolf, no worries – there are plenty of solo play challenges that will keep you entertained for hours on end. The lineup of games at Arcade City is nothing short of fantastic, with options ranging from shooting hoops and taking down bad guys to mastering the claw machine and racing to victory. The play card system is a breeze to use, ensuring that you can jump right into the action without any hassle.
But the fun doesn't stop there! Arcade City is a family-friendly destination where everyone, from the little ones to the grown-ups, can join in on the excitement. Plus, with the chance to win some seriously cool prizes, you'll want to keep coming back for more. So, what are you waiting for? It's time to put your game face on and have a blast at Arcade City!
Do not miss out on:
Competitive gaming with friends
Solo play challenges
Shooting hoops
Mastering the claw
Racing for victory
Cool prizes to win
Beyond the Lens
Step into an alternate universe of fun and excitement at Beyond the Lens, where over 50 innovative exhibits meld technology with enjoyment, crafting a unique and adventurous experience for all ages. Here, you'll find yourself marveling at the interactive wonderland that awaits.
Dive headfirst into the FlyRide, an awe-inspiring flying adventure that utilizes state-of-the-art technology to sweep you off your feet and into the open skies. The journey it takes you on is nothing short of magical and is an absolute must-try. For gamers and tech enthusiasts, immerse yourself in virtual reality with games like King Kong VR and Beat Saber – they promise to deliver hours of endless fun! If puzzles are more your thing, test your wit and patience in the escape rooms, where you have just two minutes to piece together clues and solve the mystery that lies before you.
And that's not all! Beyond the Lens has more in store for you. Engage in a mystical quest with the exhibit dedicated to the elusive Bigfoot, where visitors can immerse themselves in the history of this mysterious creature and even attempt to track it down. For the selfie aficionados, the Selfie Gallery is your playground. Strike a pose and capture the perfect shot as you appear to levitate from a bed, narrowly escape a dinosaur's bite, or transform into a life-size Barbie Doll or G.I. Joe. Plus, take a moment to feel presidential with selfies in the White House Press room or atop a mountain of $50 million! And for those who love a trip down memory lane, the pop culture exhibit transports you from the swinging 60s to the present day, encapsulating the essence of each era.
With so much to see and do, Beyond The Lens Techno-Tainment in Pigeon Forge is an unmissable attraction that promises an unforgettable experience filled with wonder, laughter, and excitement!
Red Skelton Tribute Theater
Have you ever had the pleasure of attending Brian Hoffman's "Remembering Red – A Tribute to Red Skelton" show at the Red Skelton Tribute Theater? This family-friendly comedy show is a must-see for visitors of all ages, offering a clean and humorous performance that truly captures the essence of Red Skelton's iconic comedy style. Brian Hoffman expertly brings to life some of Skelton's most beloved characters, delivering a performance that is both nostalgic and immensely entertaining.
From the lovable Clem Kadiddlehopper and the comical duo of Gertrude and Heathcliffe, to the iconic hobo with a heart of gold, Freddy the Freeloader, you'll find yourself immersed in a world of laughter and joy. The show is a delightful mix of narrated pantomimes, one-person skits, and those classic funny one-liners that made Red Skelton a household name. Adding to the experience, the heartwarming recitation of the Pledge of Allegiance at the end of the show serves as a fitting tribute to one of America's favorite clowns.
So, if you find yourself in Pigeon Forge and are in search of a fun-filled outing that will leave you with a smile on your face and a heart full of nostalgia, look no further than "Remembering Red – A Tribute to Red Skelton." You won't be disappointed!
Tips for Navigating Pigeon Forge on a Rainy Day
Navigating Pigeon Forge on a rainy day can be a challenge, but with the right tips and recommendations, you can still make the most of your visit. Firstly, be sure to check the weather forecast before heading out and plan your indoor activities accordingly. Always carry an umbrella or a raincoat to keep yourself dry while exploring the city. Waterproof footwear is also a good idea to stay comfortable and avoid slipping on wet surfaces.
Pigeonforgepassport.com is a great resource for finding the best indoor activities in Pigeon Forge. From exploring the fascinating museums to enjoying a live performance at one of the many theaters, there are plenty of options to choose from. You can also indulge in some retail therapy at the local shops or treat yourself to a delicious meal at one of the city's renowned restaurants. No matter how you choose to spend your day, there are plenty of ways to enjoy Pigeon Forge, even on the rainiest of days.
Conclusion
Pigeon Forge, with its rich array of indoor entertainment venues, educational museums, thrilling adventure activities, and delightful shopping and dining options, offers an abundance of opportunities for enjoyment and exploration, even on the rainiest of days. These indoor spots not only provide shelter from the weather but also promise a memorable and engaging experience for visitors of all ages and interests.
Therefore, we encourage you to embrace the unexpected and make the most of your visit to Pigeon Forge, regardless of the weather conditions. Rain or shine, this vibrant city has something to offer for everyone. So, put on your raincoat, grab your umbrella, and step out to explore the myriad of indoor treasures that await you in Pigeon Forge. From captivating performances and interactive museums to thrilling indoor adventures and cozy spots for shopping and dining, you are sure to find something that will make your rainy day in Pigeon Forge a memorable one.