Delhi is a fascinating city because it has so many ancient influences that somehow mix into the modern realities of today. You can find people living here who come from not just across India but also from different parts of the world. On one side, there is Old Delhi with many ancient monuments, and on the other hand, there is New Delhi, which shows the changing face of India.
What Should Be In A Four-Day Delhi Tour Itinerary?
In ancient times, this city was surrounded by 18 walls, out of which there were only five remaining. If you prefer, you can use public transportation instead of a cab because it is very convenient to reach key locations for exploring. The city is connected to key capital cities and secondary cities across the world. Opt for a comfortable Dubai to Delhi flight time to reach here and enjoy a wonderful four-day holiday where you can explore important landmarks and key locations. Here is a look at a typical four-day itinerary that helps you enjoy the city in the best way possible.
Day 1 – (Red Fort)
On the first day in the morning, make an exciting visit to the Red Fort, a massive structure that has withstood the test of time. It was built by Shah Jahan when he decided to make Delhi the capital of his empire. During Mughal rule, it served as a royal residence for the emperors, and now it is used by prime ministers to hoist the Indian National Flag every Independence Day. In the evening, you can opt for a tour of the lovely Lodi Gardens, which span 90 acres and are also called Lady Wellington Park. Inside, you can see lush greenery and immense natural beauty, as well as some unusual-looking structures that were created during the Lodi and Sayyid dynasties' rule. Furthermore, it also has the tombs of rulers Mohammed Shah and Sikander Lodi.
Day 2 – (Qutub Minar)
On day two, make a visit to the tall and majestic Qutub Minar, which is a minaret made from bricks. Look at its iron pillar, which is so strong that it has not rusted for the past thousand years! As the world's tallest minaret, it impresses you with its five stories, and to reach its top, you need to get up 379 stairs! Later in the day, you can make a visit to the impressive Rashtrapati Bhavan, which was called the Viceroys' residence during the British era.
It has served as the residence of the President since independence and is a phenomenal structure with 300 rooms, a secretariat, a museum, a ceremonial hall, and a beautiful garden, all of which you can see as part of a guided tour.
Day 3 – (National Museum)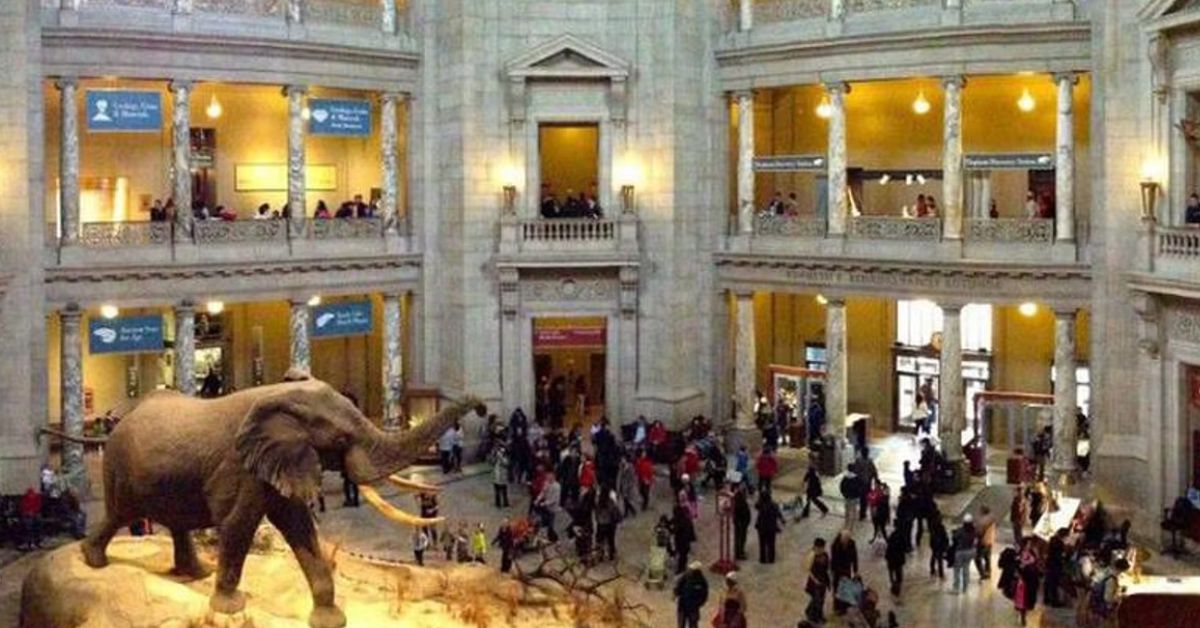 get a glimpse of ancient Indian heritage and culture by making a trip to the national museum in the morning. It has some of the most stunning artwork, such as pre-Columbian and modern art. You will also come across items used by the military, such as bronze images of gods, Buddhist relics, lovely miniature paintings, jewelry, and much more.
As the day reaches noon, stopover at the Jantar Mantar, which was constructed to analyze time and space by Maharaja Jai Singh. The stone sundial is its most impressive and large structure, which is used to find out the longest and shortest days in a year. Check out the nineteen astronomical instruments that are used to make many calculations.
Day 4 – (Purana Qila)
The morning should be spent at the Purana Qila, which revels in India's ancient past through its massive structure. Its arched entrances are made from sandstone and have two stories. Various pavilions and balconies showcase such intricate craftsmanship.
Some of the structures that you can see inside are a mosque, an observatory, and a museum. Another historical place that is a must-see is the Safdarjan Mausoleum, the tomb of Mirza Muqim Abul Mansur Khan, who was also known as Safdarjan. Inside, you will marvel at the splendid interiors, which have many rooms and also libraries. It is surrounded by beautiful, lush gardens, which you can stroll through and enjoy.
Exploring Delhi takes you through a vastly changing city that has a huge population of residents and migrants. Its many historical monuments tell the story of an ancient past that shows so many ruling influences and intricate ideologies.
So many Commonwealth Games have been held here in its massive Jawaharlal Stadium, and its metro railway network connects it to many adjacent as well as far-off cities across the country. Travel through a Dubai to Delhi flight to reach this city for a fun-filled and adventurous four-day trip in which you visit major attractions. It is also a major shopping hub with its markets, Chandni Chowk, Dilli Haat, Pahargank, Khari Baoli, Sundar Nagar, Shankar, and Tibetan Market.