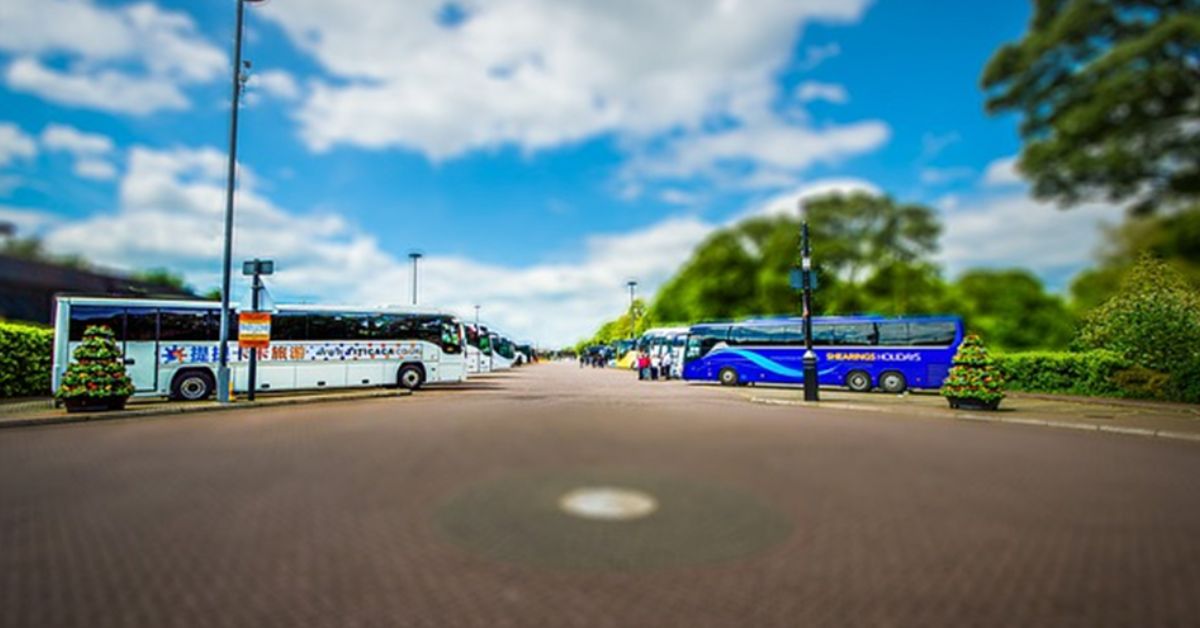 Chicago, the vibrant city known for its rich cultural heritage, stunning architecture, and diverse attractions, offers many exciting experiences for group outings. When planning a Chicago trip with many people, renting a big bus is the easiest and fastest way to get around town. With comfortable seating, ample storage space, and professional drivers, Coach Chicago charter buses provide a hassle-free transportation solution that allows you to focus on enjoying the journey. This article will explore five unique group outings to take with coach bus rentals in Chicago, ensuring an unforgettable adventure for everyone involved.
Visit the Chicago Art Institute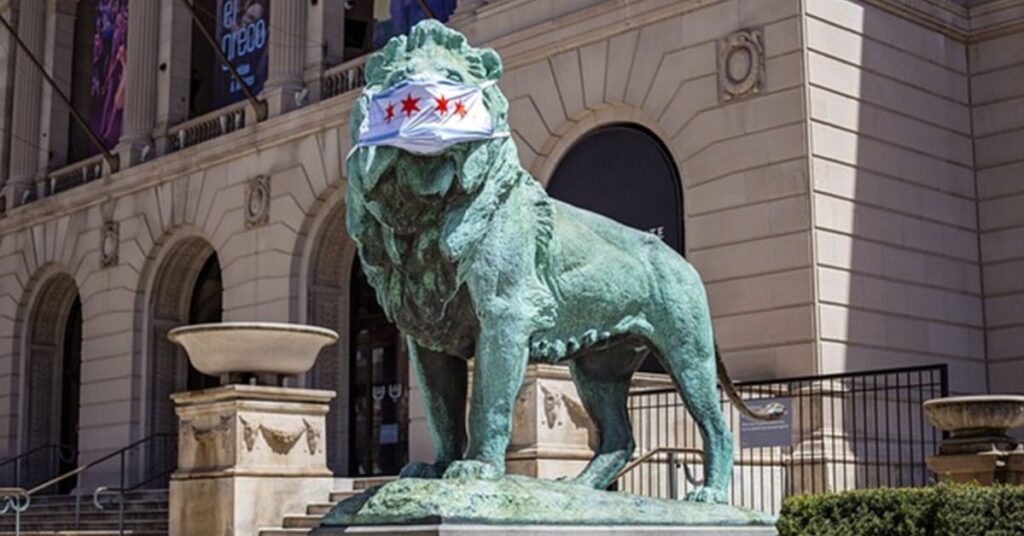 For art enthusiasts and history buffs, visiting the renowned Chicago Art Institute is necessary. With an extensive collection of artworks worldwide, including masterpieces by well-known artists like Van Gogh, Monet, and Picasso, the Art Institute offers a captivating journey through different artistic eras. Exploring the museum's galleries, your group will be immersed in a world of creativity and inspiration. With a coach bus rental, you can easily transport your group to this cultural gem, making it a convenient and enjoyable experience for everyone.
Take a Tour of the Lincoln Park Zoo
Nature lovers and animal enthusiasts will delight in a group outing to the Lincoln Park Zoo. From majestic lions to playful penguins, the zoo offers a unique opportunity to observe and learn about various species in a beautiful natural setting. By opting for a coach bus rental, your group can travel comfortably and conveniently to the zoo, allowing for a stress-free and enjoyable day of exploration.
Exploring the Animal Habitats
The Lincoln Park Zoo provides a fantastic learning experience for all ages. Explorers can view lions, tigers, and other majestic creatures in their natural habitats by observing the animals' behaviors and learning about their lifestyles. The zoo also features an outdoor children's zoo where kids can explore interactive exhibits and get up close with smaller animals.
Read More: Educational Places To Visit In Florida
Discovering Endangered Species:
The Lincoln Park Zoo also houses endangered species like the Amur Leopard. Explorers can learn about these animals and their habitats while discovering ways to help protect them. In addition, the zoo's conservation programs educate guests on how they can help save vulnerable species and positively contribute to their environment.
Go to Navy Pier for Shopping and Dining Experiences: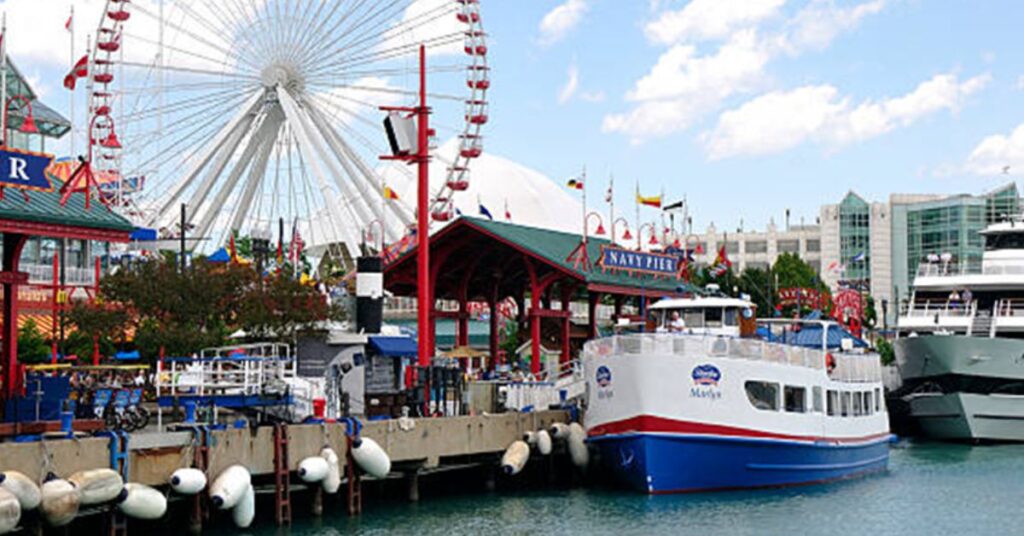 Navy Pier, a popular tourist destination in Chicago, offers many activities and entertainment options for groups. From shopping for unique souvenirs at vibrant boutiques to indulging in delicious culinary delights at waterfront restaurants, Navy Pier promises a memorable experience for everyone.
The pier features captivating attractions such as the Ferris wheel and the Chicago Children's Museum, ensuring there is something for everyone in your group to enjoy. In addition, by choosing a coach bus rental, your group can easily navigate through the city and conveniently reach Navy Pier, maximizing your time for fun and relaxation.
Explore the Shops of Navy Pier:
Featuring a variety of shopping experiences, the Shops of Navy Pier are the perfect place to find unique souvenirs and gifts. Whether you're looking for apparel, art, jewelry, or other merchandise, the shops provide a truly unforgettable retail experience.
Feast on Delicious Cuisines:
Navy Pier offers many dining options, from classic Chicago cuisine to international flavors. For those with a sweet tooth, there are plenty of ice cream and candy shops to satisfy your cravings. There's something for everyone at Navy Pier!
Enjoy an Architecture Cruise on Lake Michigan
Chicago's skyline is famous for its breathtaking architecture, and what better way to appreciate it than by taking an architecture cruise on Lake Michigan? Boarding a boat, your group will embark on a guided tour that showcases the city's iconic skyscrapers, historic landmarks, and architectural wonders.
The cruise offers a unique perspective on Chicago's architectural marvels, from the magnificent Willis Tower to the iconic Wrigley Building. With a coach bus rental, your group can travel to the cruise departure point effortlessly, ensuring a seamless and enjoyable experience for everyone
Explore the Magnificent Mile and Museum Campus
The Magnificent Mile, a bustling stretch of Michigan Avenue, is a paradise for shoppers and fashion enthusiasts. This thriving shopping area provides a distinctive retail therapy experience with a wide variety of upscale boutiques, department stores, and iconic brands.
The Field Museum, Shedd Aquarium, and Adler Planetarium are three top-notch museums located on the Museum Campus, which is close to the Magnificent Mile. Exploring these museums allows your group to delve into natural history, marine life, and astronomy, expanding knowledge and sparking curiosity.
With a Chicago bus rental, your group can effortlessly navigate between the Magnificent Mile and the Museum Campus, ensuring a seamless and convenient exploration of these captivating destinations.
Conclusion
With its diverse attractions and rich cultural experiences, Chicago offers many unique group outings that can be enhanced with coach bus rentals. Chicago is a great place to visit. It has something for everyone, like art, nature, shopping, architecture, and museums.
Choosing a coach Chicago charter bus rental ensures your group travels together comfortably and conveniently, eliminating the stress of navigating public wedding transportation or arranging multiple vehicles. In addition, the spacious seating and ample storage space of a coach bus allow everyone to relax and enjoy the journey.
FAQs:
How do I rent a coach bus in Chicago?
Renting a coach bus in Chicago is easy. Several reputable shuttle bus rental companies offer a range of vehicles to suit your group's needs. Contact them, provide details about your trip, and they will assist you in finding the right coach bus for your outing.
How many people can a coach bus accommodate?
Coach charter buses can accommodate varying passengers, typically 40 to 60 people. The specific capacity depends on the size and configuration of the coach bus. When renting a coach bus, estimate your group size accurately to ensure a comfortable and spacious journey.
Are our coach bus rentals cost-effective for group outings?
Yes, coach charter bus rentals are often cost-effective for group outings. Compared to individual group transportation options or arranging multiple vehicles, charter bus services can be more economical. In addition, the convenience and comfort of traveling together as a group add value to the overall experience.