In modern-day life full of rushes, traveling has become a major part of one's schedule, and flight is very convenient for traveling in less time to distant destinations. However, sometimes, traveling by plane may lead to some uncomfortable experiences due to a lack of information about the Can You Bring a Pillow on a Plane?
Those traveling by flight regularly may develop some serious health concerns such as neck– shoulder pain, pain in the back in the lumbar region, or other due to improper sitting or head position while sleeping. These conditions may be avoided by the use of pillows.
Even some airlines have started offering pillows and blankets to classes apart from business class. As it is always better to carry one for yourself but carrying of pillow on the Plane is also one of the main concerns. Fortunately, Transportation Security Administration has allowed carrying pillows for most airlines as personal items as long as they meet the airline's recommended restrictions.
Do Airlines provide pillows for free during travel?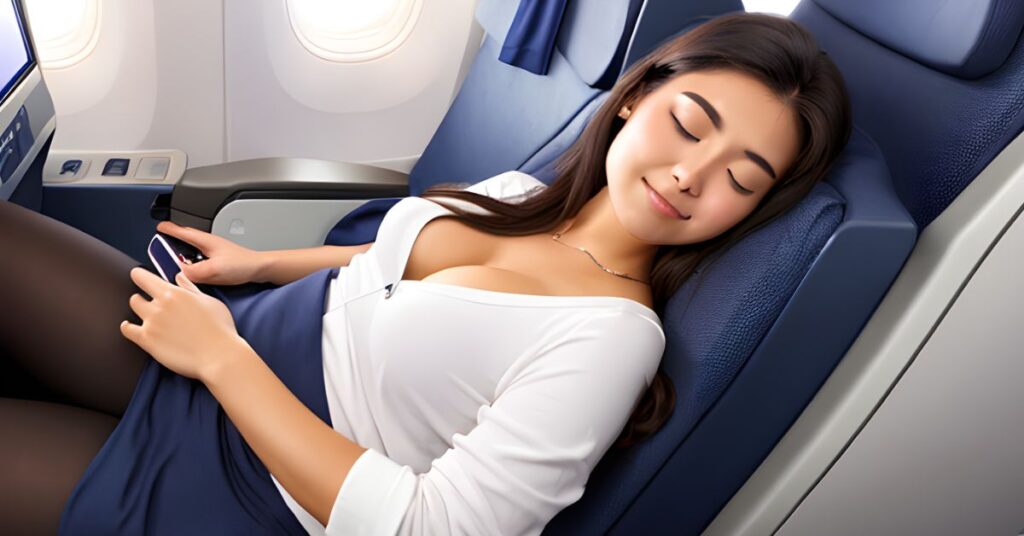 Several airlines provide pillows to passengers traveling internationally.
Most airlines provide the traveler's free pillows for all classes on long–haul flights.
Almost all airlines provide pillows to certain cabin classes such as first class or business class passengers on all journeys.
Availability of pillows is completely dependent on the airline and aircraft opted.
What to consider before carrying a pillow with you?
Airline regulations Allow Pillow into the cabin.
Pillows must meet the airline's size restriction for cabin baggage.
Large, bulky pillows are not permitted by the airlines generally.
Compact – inflatable or small-sized travel pillows are allowed to carry that can easily fit into your cabin baggage.
A pillow must make you comfortable and easily portable.
Consider the fabric and filling of the pillow.
What type of pillows you can carry inside the cabin?
The shape of pillows –

Ostrich pillow: u shaped neck pillow
Therm-a-rest pillow: rectangular-shaped pillow
J – pillow: chin supporting neck pillow

Filling and fabric of pillows –

Memory foam for a firm pillow
Microbead filled pillow
Fabric must be soft and firm rather than hard or itchy.
Carrying a pillow with you again bide you to follow certain rules specific to airlines. The size and weight of Pillow a major concern while carrying them into flight along with some pros and cons
The positive aspects of carrying one's own pillow on the journey are:–
Airline Amenities: Airlines may provide pillows, blankets, and other necessary amenities depending On your aircraft and class. So it's always better to confirm once regarding the availability and quality of pillows provided by the airline. Also carrying your own pillow may be redundant if the airline is already offering similar amenities
Security issue: At the security checkpoint, you may be requested for separate checking of pillows leading to hassle during the screening that sometimes also leads to misplacing or losing items.
Space constraints: Flight already have very little space for leg comfort and carrying bulky pillows may take up more of your valuable space and lead to overweight bags. Additionally carrying a pillow in the rush of the airport may be cumbersome to get an overhead bin space or during airport transfers. It's not a good decision to carry a pillow for short travel.
More Q: Can You Bring Bear Spray On A Plane?
Conclusion
Generally, it is allowed to carry a pillow on a plane as long as it is abiding by the size recommended by the airline and complies with the restrictions for personal items. Always prefer to check with your airline regarding any particular specifications for carrying pillows.
For traveling internationally, some countries too may have specific recommendations regarding the import of certain items, so, do prior research for any such customs and security regulations of the destination country.