You are planning a trip but are extremely concerned about your toddler. Trips can be overwhelming but you don't want your kids to miss out on their first travel experience.
But here, you need to be careful in choosing the best countries to travel with kids. They need to feel the welcoming aura as well.
Countries with lower crime rates, political stability, and suitable weather are good to visit with your kids. You can choose any following countries from our list. However, you need to consider a few essential factors first.
Unlock unforgettable adventures with our family-friendly travel tips.. From must-visit destinations to clever packing hacks, embark on a seamless journey of exploration with your loved ones.
Let's learn about them before we head toward the list of the best countries to travel to with kids.
5 Things to Consider While Choosing the Best Countries to Travel with Kids
Before you choose the right destination for a perfect vacation with your kids, you need to consider a few more things to ensure a safe vacation.
So, grab your notebook and tick on this checklist.
Safety
Safety is essential while traveling with kids. Before finalizing your destination, you should thoroughly research the safety situation in the country.
Specifically, the areas you are planning to visit should be safe. Make sure to avoid regions with high crime rates or political instability.
Length of Vacation
How long you can stay on vacation? You need to consider your kid's comfort zone as well. Kids can get homesick way soon.
Choose a destination that suits your available time. If you have limited days, choose a country closer to home or has well-connected transportation options.
Distance and Travel Time
Long flights or extended car rides can be challenging when you have kids, especially younger ones.
That's why you should select a destination that is not too far away. If it has, make sure to break up the journey with stopovers. This way everyone gets a chance to rest and explore exciting places en route.
Weather
The weather plays a crucial role in determining the comfort and enjoyment of your family vacation. It is wise to choose the time of year you plan to travel considering a climate that aligns with your family's preferences.
Also, try to avoid extreme temperatures if you have young kids. Also, be prepared for any seasonal variations.
Budget
Before planning any trip, you should always consider the budget. Set a realistic budget for your family vacation and research the cost of living, accommodation, transportation, and activities in the countries you're considering. Choose a destination that fits your budgetary constraints to ensure a stress-free experience.
Besides, you need to consider the language spoken in the country and the cultural differences you and your children may encounter. Also, don't forget to prioritize your kid's personal preference.
Best Countries to Travel with Kids: 7 Perfect Destinations
Essentially, any country with a lower crime rate and suitable weather is good to visit with your kids. The following countries are the best choices for most travelers when it comes to traveling with kids.
Related Blog: Kids On A Plane A Family Travel Blog
Cambodia
Cambodia would be my first suggestion on this list.
The rich history and ancient temples, particularly the famous Angkor Wat of this country simply make it an exciting destination for families. With your kids, you can explore the ruins which can be a real-life adventure for kids.
Also, the country's warm hospitality ensures a welcoming atmosphere. Additionally, Cambodia has many beautiful beaches and opportunities to connect to nature with your families.
Greece
With its stunning islands, ancient history, and picturesque coastal towns, Greece offers a delightful experience for families with kids. Children will love discovering mythical stories of ancient gods and exploring archaeological sites.
Greek cuisine is also known to be family-friendly, with plenty of delicious options to satisfy even the pickiest eaters. In Greece, you can visit Mykonos, Santorini, UNESCO World Heritage sites, Meteora, etc.
Related Blog: Best Time To Visit The Galapagos Islands
Indonesia
Bali's enchanting landscapes and the lush rice terraces can be your best destination to visit with your kids if you are a nature enthusiast. The pristine beaches, and tropical jungles, make it an exciting vacation place for families.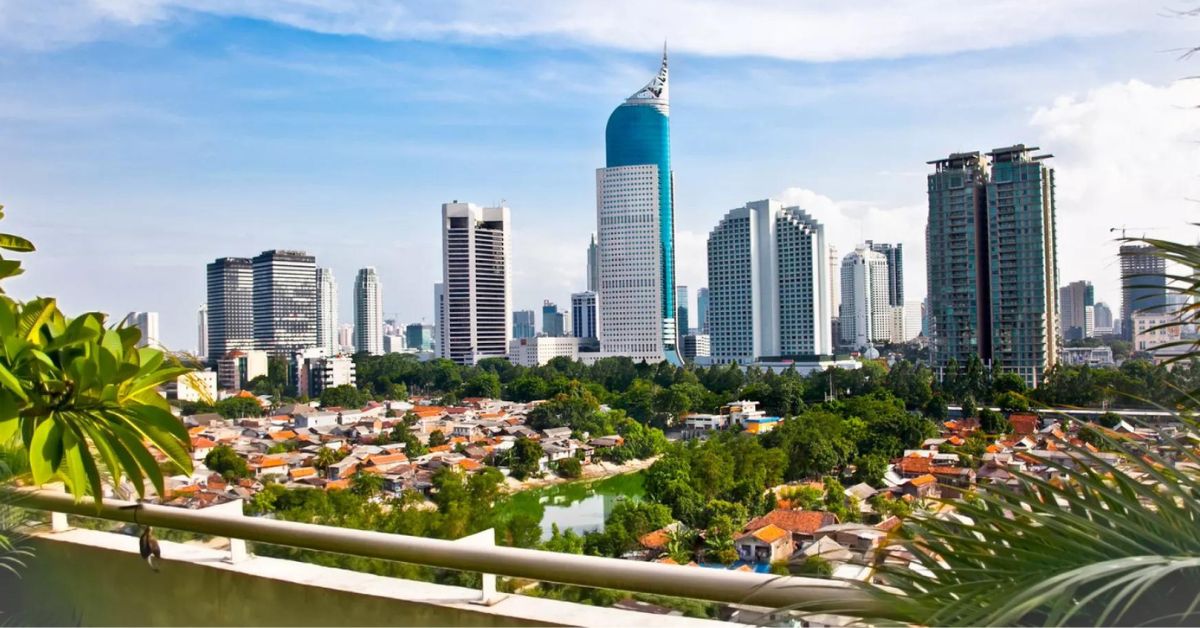 The island is full of different kid-friendly activities, like swimming in waterfalls, visiting monkey forests, and trying out traditional Balinese dances and crafts.
With your kids, you should visit Komodo National Park, Yogyakarta, and many other significant places.
England
How about visiting the London Bridge together with your family?
No matter how old your family members are, from kids to older ones, everyone will love to travel to England. Besides London, the other cities are even more beautiful and safer.
London alone provides a wealth of family-oriented attractions, including world-class museums, parks, and iconic landmarks. Exploring the British countryside with its castles and charming villages can also be a delightful experience for kids.
Related Blog: Best Times To Visit England
Italy
Italy's rich history, art, and architecture can be engaging for curious young minds. No doubt that your kind will love exploring the ancient Roman ruins, cruising along Venetian canals, and indulging in gelato.
The country's warm Mediterranean climate also adds to its appeal as a family-friendly destination. If you choose Italy, don't forget to visit the beautiful cities of Milan, Verona, Florence, Venice, etc.
Portugal
Your next perfect child-friendly destination can be Portugal. The welcoming atmosphere and relaxed pace of this country simply make it an ideal place for a family vacation.
The country's coastline offers mesmerizing beaches, and cities like Lisbon and Porto provide charming streets to explore.
Additionally, Portugal's delicious cuisine is often enjoyed by travelers of all ages. When you are in Portugal, you can visit every single area as they are very amazing. Among all the regions, you can visit Lisbon, Sintra, Porto, Algarve, and so on.
Costa Rica
And finally, you can have a safe and sound journey with your kids in Costa Rica. It must be the best place for you if you want to have a break from city life. Costa Rica's abundant wildlife, lush rainforests, and thrilling outdoor adventures make it a top pick for family travel.
Kids will have the chance to spot colorful toucans, and playful monkeys, and learn about tropical ecosystems. The country's emphasis on ecotourism ensures a sustainable and educational travel experience.
Besides the following countries, you can choose any others that are on your wishlist. South Korea, Japan, Scotland, Switzerland, etc. are also very good countries that are significantly safe and good for kids.
Tips for Traveling to a Different Country with Kids
Of course, as a parent, you have the best idea of how to take care of your kids on a journey. Still, I would love to share some unique but practical tips to travel with your kids. Make sure you have a sound and hassle-free vacation.
Let your kids get involved in the trip planning, like letting them choose activities and attractions.
Try to make your kids excited about the journey so that they can enjoy the tour properly.
Ensure all family members have valid passports and meet visa requirements before you leave your home.
Pack snacks, entertainment, and comfort items for your kids and prepare properly for a long journey.
Introduce your kids to simple greetings in the local language.
Pack All your necessary medications, clothes, diapers, wipes, and familiar items from home.
In the tour, you should consider age-appropriate activities suitable for kids' ages.
Try to book hotels in advance and choose hotels with kids' facilities and activities.
Besides, you should receive a secure babysitting service.
You might want some alone time. Be careful of the routine sleep time and meals for your kids.
What is the Best age to take a kid abroad?
The best age to take a child abroad is around 4 to 6 years old. At this age, they are curious, adaptable, and have better immunity, making travel experiences more enjoyable and memorable
What are the family-friendly activities in Italy?
Italy offers experiences like exploring ancient ruins in Rome, gondola rides in Venice, enjoying gelato, visiting interactive science museums, and exploring the magical villages of Tuscany.
Is Mexico safe to travel with kids?
Yes, Mexico can be safe to travel with kids. Just maintain the common safety precautions. Stick to popular tourist areas, avoid risky areas, and research travel advisories before planning your trip.
Wrapping Up
I have shared my personal recommendation on the best countries to travel to with kids. Here, I prioritize safety, budget-friendliness, transportation convenience, and of course comfort.
However, your personal preferences can be different. So, first, check exactly what type of countries you are planning to visit and then choose.
Don't forget to be careful of the crime rate, political situation, weather, and culture of the country. Have a nice trip with your beloved kids.