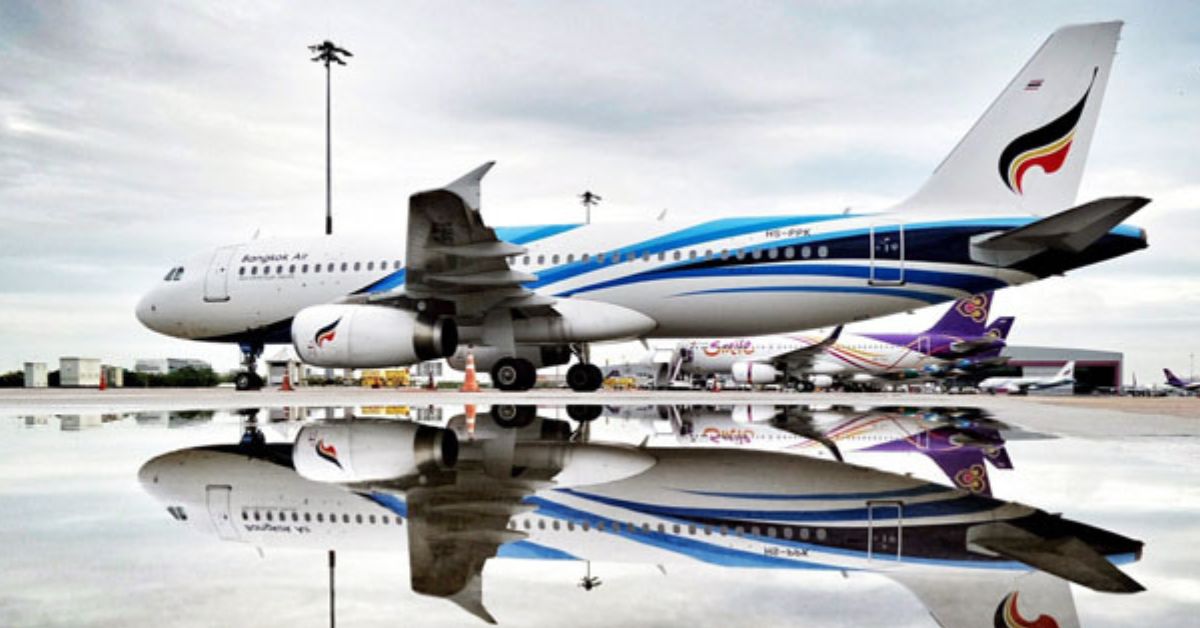 Bangkok Airways is a Thailand-based airline. Based at Suvarnabhumi Airport, it offers regional flights for East Asia, Central Asia, and South-East Asia along with other 30+ destinations. It was launched in 1968 as 'SahaKoi Air' to provide people with air-taxi flights. But, in 1986, the company started scheduled flights within Thailand. After tasting massive success, the company rebranded as 'Bangkok Airways' in 1989.
Initially, the airways showed some interest in offering 'inter-continental flights' to different European destinations. However, for some official reasons, they decided to focus on flights within Asia only and gradually expand on the destination within the region.
Today, in this post, we will shed some light on the Bangkok Airways cheap flights and some other aspects but before we take our steps forward, you must know the destinations – international as well as domestic covered by this airline.
So, look at the tables below for Details:
Name of the Country
Name of City
Airport
Compodia
Luang Prabang
Vientiane
Phnom Penh International Airport (PNH)
Siem Reap International Airport (REP)
Sihanouk International Airport (KOS)
India
Mumbai
Chhatrapati Shivaji International Airport (BOM)
Laos
LuangPrabang
Vientiane
Luang Prabang International Airport (LPQ)
Wattay International Airport (VTE)
Malaysia
Kuala Lumpur
Kuala Lumpur International Airport (KUL)
Maldives
Malé
Velana International Airport (MLE)
China
Chengdu
Chongqing
Chengdu Shuangliu International Airport (CTU)
Chongqing Jiangbei International Airport (CKG)
Hong Kong
Hong Kong
Hong Kong International Airport (HKG)
Vietnam
Da Nang
Hanoi
Nha Trang
Phu Quoc
Da Nang International Airport (DAD)
Noi Bai International Airport (HAN)
Cam Ranh International Airport (CXR)
Phu Quoc International Airport (PQC)
Myanmar
Mandalay
Naypyidaw
Yangon
Mandalay International Airport (MDL)
Naypyidaw International Airport (NYT)
Yangon International Airport (RNG)
Singapore
Singapore
Singapore Changi Airport (SIN)
Now, look at the domestic places where you can fly through this airline:
| Name of the City | Name of the Airport |
| --- | --- |
| Pattaya | U-Tapao International Airport (PYX) |
| Phuket | Phuket International Airport (HKT) |
| Bangkok | Suvarnabhumi Airport (BKK) |
| Chiang Mai | Chiang Mai International Airport (CNX) |
| Chiang Rai | Chiang Rai International Airport (CEI) |
| Krabi | Krabi International Airport (KBV) |
| Lampang | Lampang Airport (LPT) |
| Hat Yai | Hat Yai International Airport (HDY) |
| Ko Samui | Samui Airport (USM) |
| Sukhothai | Sukhothai Airport (THS) |
| Trat | Trat Airport (TDX) |
| Mae Hong Son | Mae Hong Son Airport (HGN) |
Bangkok Airways Baggage Allowance
While booking Bangkok Airways flights or any other airways, it is one of the most crucial aspects to check. So, check out the following Bangkok Airways baggage-related details before Bangkok Airways seat reservation:
Carry-On Baggage: All passengers are allowed to carry up to 5 kg for free. However, it should fit within the prescribed dimensions of 19.6" x 14.1" x 9" or 50cm x 36cm x 23cm.
Checked Baggage: Passengers traveling in the Economy class can carry up to 44 lbs or 20 kg for free for adults and children, the weight is restricted to 22 lbs or 10 kg.
If you are traveling in the 'Blue Ribbon Class', then you will be allowed to carry checked baggage up to 88 lbs or 40 kg for adults and 22 lbs or 10 kg for children. In case you want to carry more weight, then you can go for Bangkok Airways excess baggage option but for this, you will need to thoroughly read the Bangkok Airways baggage policy.
Bangkok Airways Check-In Options
This airline offers two different check-in options to its passengers and these include:
Online Check-In: This can be done by browsing through the official website of Bangkok Airways. This check-in option is available 24 hours before the scheduled time of your flight and closes just an hour before the departure.
Airport Check-In: This airline provides its passengers with an option of 'self-service check-in' at a kiosk to save some time at the airport. If you have enough time, then you can simply check in at the desks. However, a noteworthy point is that this check-in option closes 90 minutes before the domestic flights' departure and 2 hours before the departure of international flights.
Different Options Offered by Bangkok Airways Reservations
If you want to fly with Bangkok Airways, then you will have the following options for booking a flight:
Economy Class: It is one of two cabin classes available on every flight. In this class, you will only get a meal on board.
Business Class: Also called Blue Ribbon Club, it is one of the most premium cabin classes where passengers get the most exceptional services right from the moment they check in. If you are traveling in this class, then you will get numerous services like complimentary refreshments and snacks, etc.
So, you can call the Bangkok Airways contact number +1-844-203-0373 and find the best Bangkok Airways flight deals to have a great time while traveling, or Just Visit our site travelingsinfo.com
Frequently Asked Questions
Some of the frequently asked questions have been answered here:
What are the facilities provided by Bangkok Airways in business class?
Being Blue Ribbon Club, the airways offer several amazing services to its passengers to make their travel as comfortable as possible. For this, they have a stylishly designed but extremely comfortable Blue Ribbon Club Passenger Lounge at the airports. Passengers can go to these lounges before their departure and get services like free internet, refreshments, snacks, etc.
How much weight is allowed to carry in business class?
You will get priority during check-in and boarding while traveling in business class. You will also get an extra 22 lbs or 10 kg baggage allowance in this class. For detailed information, you should call the Bangkok Airways contact number 9bj +1-844-203-0373
What type of in-flight entertainment is provided to passengers in Bangkok Airways?
Well, in-flight entertainment is only available for business class passengers. They will be offered mini iPods which include a range of classic TV shows, songs, and the latest movies.
Does Bangkok Airways provide Wi-Fi or internet facilities on flights?
No! They do not provide Wi-Fi or internet facilities.